Nutrition for your mountain adventures
Are you heading out for a day of hiking, biking or climbing and wondering what food to pack for the day and how to keep your body properly fueled to avoid fatigue and potential injury?
Registered Dietitian and Nutritionist, Heather Bester, provides her top tips for preparing for adventure, how to stay fueled and enjoy your day.
Tip #1: Load up on carbohydrates the day prior
Carbohydrates help keep your body fueled by provided glycogen to your muscles. When your muscles run out of this fuel, this can lead to fatigue.
Generally, your body requires approximately 5 g/kg body weight to keep itself fueled for the activities of daily living. This need, however, can increase up to 10 g/kg or 30-60 g per hour of exercise on a day that you're doing moderate to intense (or sustained) exercise over a long period of time.
A good way to help prevent your body from running out of glycogen is to make sure your body has enough of it stored leading up to your big activity day.
A general guide is to increase your carbohydrates to 6-7 g/kg body weight the day prior.
Here are some meal ideas to get you started:
---
Tip #2: Start your day hydrated
Staying hydrated helps maintain your energy levels, while dehydration can lead to fatigue and low energy. Being even mildly dehydrated, can affect your mood, concentration, and reaction time – important things to having a good day out!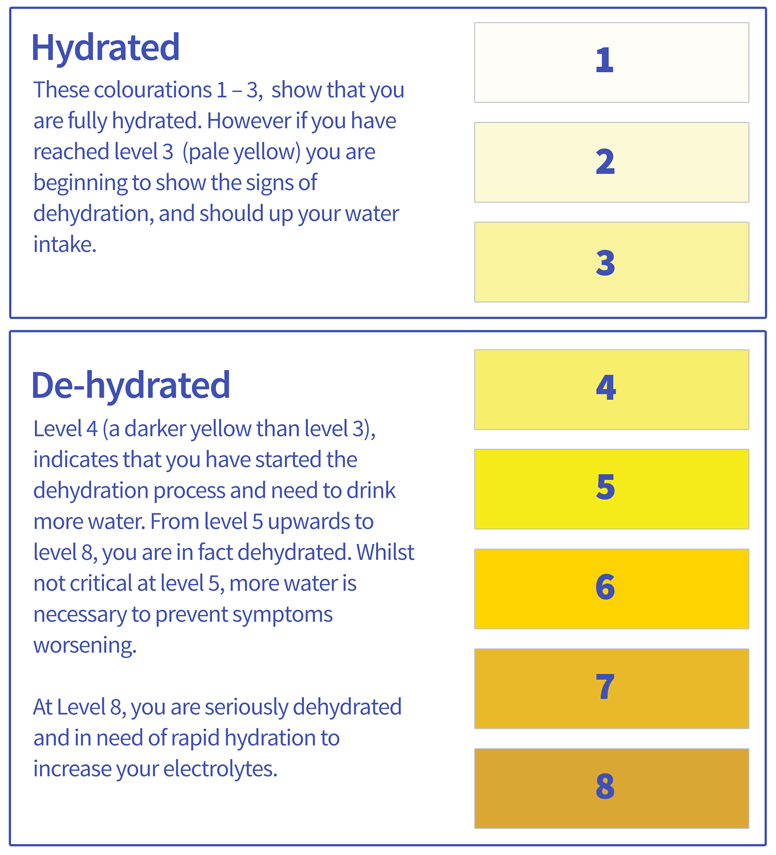 A general guide:
1 – 3 on the Pee Chart is a good indication you're properly hydrated!
Before your activity: 500 – 750 ml 2-3 hours before
During your activity:
125-250 ml (a few sips) every 15-25 min for a total of

Carry 2L of fluid if it's not hot or you're not out for a long time

Carry 4L if it's a hot day, or you're going to be out for longer ( more than 4 hours) or take water purifier solution/tablets.
After: 500-750 ml for every lb or 0.5 kg weight lost
What's a good fluid to have?
Water or a homemade sports drink: 500ml water, 250ml juice, 1 big pinch sea salt, 1 big pinch salt substitute. Optional – protein powder
---
Tip #3: Start your day well fueled
Planning what you eat for breakfast before you head out will help set you up for success.
The goal is to have a well balanced meal with mostly complex carbohydrates, a simple, good protein source of at least 20 g, as well as a vegetable or fruit.
Here are some ideas: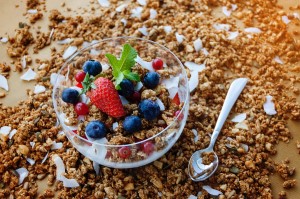 Power Smoothie – 1 ripe banana, 250ml whole milk, water or juice, 250ml frozen berries or fruit, 250ml fresh spinach, 125ml yogurt, 1 scoop protein powder (skim milk powder), optional oats, chia, hemp, flax, coconut oil
250ml Greek high fat yogurt + 250ml fruit/banana + 125ml nuts, muesli, Dorset brand or granola
Cooked oatmeal or Overnight Oatmeal: 125-250ml oats, 125-250ml milk, 1 mashed banana, 5ml cinnamon, 50ml nuts, 15ml coconut oil, 1 scoop protein, applesauce – soak overnight and eat hot or cold) + 125ml fruit + 125ml Greek high fat yogurt
2 whole (omega 3) eggs with peppers, spinach, mushrooms, grated cheese, onions + 125ml fruit or sliced tomato + 2-3 slices toast with 15ml butter
Muesli: Mix the night before with 50ml water – 125ml oats, 50ml nuts, 50ml dried fruit, optional psyllium or inulin for prebiotics (gut health). In the morning add 50ml hot water, 125ml berries and 125ml Greek yogurt.
---
Tip #4: Snack and hydrate every hour
To keep your body adequately powered throughout the day, snack and hydrate every hour.
Keep snacks and fluids easily accessible e.g. a jacket pocket, outside pocket of your backpack.
Think of ways you can eat wholefoods, instead of processed foods.
Incorporate protein ( 10 – 30 g per hour of exercise ) and carbohydrates ( 30 – 60 g per hour of exercise ) throughout the day. Most people don't need to calculate specific amounts. This is just a guideline for those who like to have them. Keep it simple: a complex carbohydrate and a protein every hour.
Here are some ideas:
trail mix
dried fruit
fruit / veggie bars
nuts
cut up fruit
cheese
pepperoni
crackers
granola
store bought smoothie e.g. Happy Planet
quesadillas
peanut butter and jam sandwich
boiled eggs
jerky
high protein muffins
homemade bars
chocolate
rice cakes
tuna
pickles
wraps
seaweed snacks
nori strips
store bought bars: Larabar, Elevate Me, Quest, Bounce Energy, Vega, Simply
For bigger days, plan bigger snacks i.e. 60 g carb per hour and mostly complex carbs, some simple carbs with nutrients e.g. dried fruit has a lot more nutrients than candies. Coconut oil is a good energy snack because it bypasses the liver and goes straight to the blood for energy. Protein can stay the same.
What happens if I already feel fatigued?
If your energy is low and you're already feeling fatigued, a good idea it to stop what you're doing and re-fuel.
Here are some ideas to quickly get your energy levels back up:
Hydrate with added magnesium
Snack on simple carbohydrates such as dried fruit, fruit, bars (e.g. Sunripe fruit and veggie bars), crackers, protein bars, peanut butter and jam sandwich, fruit and protein (egg, pepperoni, nuts) OR Cliff Builder bar or Homemade bar, Protein bar, Elevate Me, Quest, Bounce Energy, Vega, Simply, Larabar. An Edible Life in Canmore also has some great snacks!
---
Tip #5: Keep a cooler in the car for cold drinks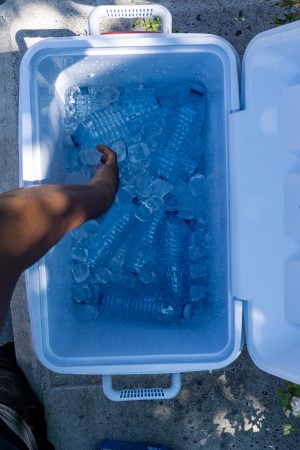 At the end of the day, it's important to keep hydrating.
Keep a cooler in the car for cold drinks such as chocolate milk (a great choice as it has both carbs and protein), juice, homemade sports drink, or even water.
Water and a homemade sports drink are preferred over commercial sport drinks which often contain artificial colour and flavour, as well as caffeine (which may be beneficial to some people but it can also be detrimental for others).
---
Tip #6: Plan a "recovery" meal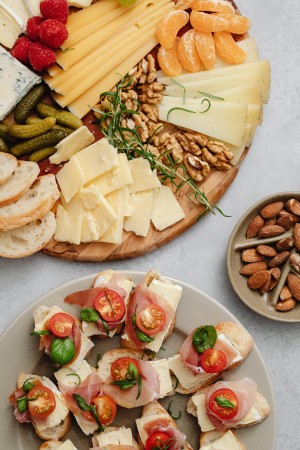 At the end of the day, you want to replenish your energy stores.
The goal is to have a generous balanced meal with at least 60 g carbohydrates and 20 g protein.
Buddha bowls are a great option to prepare beforehand and have ready to go as soon as you get home. You can look up recipes for different themes e.g. Sushi, Mediterranean, Mexican, etc. Whitewater Cooks also have a great recipe that can be found here.
A hearty soup with vegetables, sour dough with butter, and add a protein to the side!
Charcuterie or your favourite appetizers also makes a great option, plus they're easy to put together! Bonus!
---
More Recipe Ideas!
---
General tips!
Consider ways to incorporate the below general tips into the foods and snacks you bring for your activity.
Creating meal plans for the day will help, and planning takes the thinking out of it every time.
Overall Diet
Follow a Mediterranean diet
Choose high nutrient foods
8-10 servings of fruit and veggies/day – bright colors, smell and tastes good = more nutrients
Extra virgin olive oil, cold-pressed fats and oils
Consider ways to incorporate spinach or beets
Studies show that spinach and beets help increase the oxygen levels in your blood.
"Spinach and beets are like steroids for your heart and muscles!".
Some good ways of incorporating these into your day out include:
Starting your day with a beet & spinach smoothie. This is my "multivitamin".
Add spinach to a wrap or sandwich
Peel a raw beet then grate and add to smoothies, sandwiches, salads.
Dairy Free / Gluten Free Options
E.A. Stewart has some great recipe ideas!
Supplements
Spend your money first on wholesome foods then if you can afford it add supplements.
Freeze dried whole vegetables and fruit are superior to a multivitamin as they have thousands of nutrients.
NSF for certified sports supplements
Brands such as NOW, Metagenics, Can-Prev, AOR, Pure Encapsulated for the high quality ingredients ie methylated folate and cobalamin(B12).
Vitamin C and collagen to heal and prevent injuries.
Red algae calcium clinical studies show an increase in bone mineral density. New Chapter is the brand I like.
B12 may be deficient if a person has a genetic tendency for low levels, or over age 50 or use of some medications like pantoprazole and metformin.
High iron foods include meat, BISON, chicken, fish, CLAMS, legumes, dried fruit, pumpkin seeds, tofu, molasses, etc. Cook with cast iron or a "Lucky Fish" and curry spices.
---
WATCH the recording of Heather's full presentation
---
Expert Contributor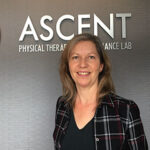 Heather Bester, Registered Dietitian, Ascent Physiotherapy and Performance Lab