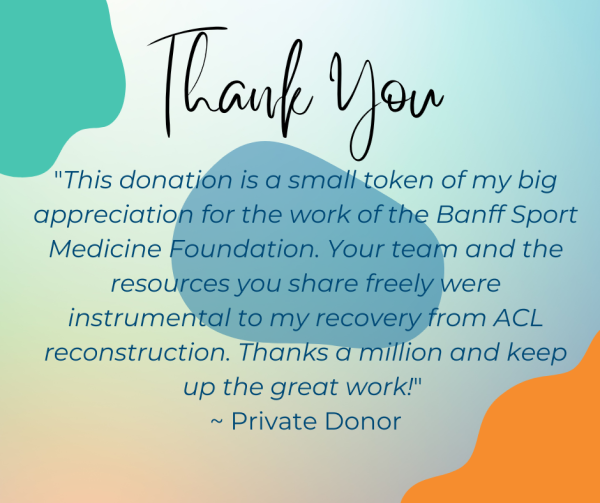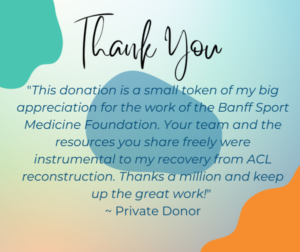 For Patients – Pay It Forward
If your life has been improved by a member of Banff Sport Medicine, please consider donating.
Your support helps transform patient care through the rapid integration of leading-edge clinical research and education.
---
Volunteer
The Banff Sport Medicine Foundation does our best to provide volunteer opportunities for those that share our Mission and Vision.
Our Research Group welcomes applications from medical, allied health and other tertiary students to complete supervised research placements. Visit our Research Page to learn more.
As a small organization, your skills can have a direct impact on our activities.
We welcome expressions of interest from professionals as well as community members with the following skills or interests:
Professionals interested in developing and/or presenting injury prevention workshops
Professionals with expertise in orthopaedics, sport medicine, sport therapy or similar that are interested in contributing to educational material e.g. writing guest blogs
Videography
Photography
Graphic design
Event management
---
Have other ideas? Get in touch and let's chat.