"Keeping Youth in Play"
Knee Injury Prevention
Youth participation in both competitive and recreational sport and activity is increasing. While this has important positive implications to health and wellbeing, it also comes with a higher risk of musculoskeletal (MSK) injury ~ injury to the bones and joints.
Sport is the leading cause of MSK injury in youth, with lower extremity injuries to the knee being common.
Injury is a significant concern as it can negatively impact a young person's quality of life due to reduced physical activity, missed school days, pain, anxiety or depression, social isolation, and an increased risk of obesity and early onset osteoarthritis.
With the generous support from the Town of Banff, Town of Canmore, Banff Canmore Community Foundation, Rotary Club of Canmore, The Calgary Foundation, Clearwater Endowment Fund, Engineered Air – Resman Community Services fund, private donors, local healthcare professionals, and volunteers, we are able to provide the below resources to help support injured youth, their caregivers, teachers and coaches along their rehabilitation journey.
Disclaimer: Please discuss with your surgeon and physiotherapist prior to commencing any of the described activities.
---
Knee Injury: The Basics
---
Activities you can do before or after surgery
It's important to remain physically active while either waiting for surgery or during your rehabilitation after surgery.
Here are some activities you can participate in while also doing your before surgery rehabilitation (prehabilitation) or after surgery rehabilitation exercises.
Winter Activities
English Subtitles
French Subtitles
Tagalog Subtitles
---
Summer Activities
English Subtitles
French Subtitles
Tagalog Subtitle
---
– Learn more about preparing for surgery here –
---
Exercise Circuits
In collaboration with local sports physiotherapist & certified strength and conditioning coach, Fabienne Moser from Altitude Physiotherapy, the following exercise circuits are designed to build general muscular endurance and improve overall cardiovascular fitness.
They can also be used as a resource by physical education teachers and coaches to keep youth involved in class, their sport and team.
The following videos are an example of a group of exercises that are designed to target different muscular groups in the body.
It's important to recognize this circuit format is not limited to the following exercises, you can get creative and you use some of your rehabilitation exercises as part of this circuit format.
So how do you do a circuit?
Pick 5 exercises (from those shown) and perform one exercise for 45 seconds with a 15 seconds rest, then move to the next exercise.
Pace yourself so you can be working the entire 45 seconds. Once you finish exercise number 5 you will repeat the circuit starting with the first exercise. Repeat these circuit rounds 4-5 times for a total working time of 20-25 min. It is recommended you only increase the number of rounds on a weekly basis.
Frequency: 2 – 3 sessions per week
Here's an example of how you could increase the circuit on a weekly basis:
Week 1: 4 rounds of 5 exercises (45 sec on: 15 sec off) = 20 min
Week 2: 5 rounds of 5 exercises (45 sec on: 15 sec off) = 25 min
Week 3: 6 rounds of 5 exercises (45 sec on: 15 sec off) = 30 min
Week 4: 4 rounds of 5 exercises (1 min on: 0 sec off) = 20 min
Week 5: 5 rounds of 5 exercises (1 min on: 0 sec off) = 25 min
Week 6: 6rounds of 5 exercises (1 min on: 0 sec off) = 30 min
Hip & Ankle Mobility Exercises
Hip and ankle mobility are important for anyone participating in sports that involve jumping, landing, and pivoting motions.
---
– Learn more about rehabilitation and recovery from surgery here –
---
Preventing another injury
What is secondary injury prevention?
Recovery from knee or ACL injury: The basics
Running Drills
Landing Drills
Balance Drills
---
MORE VIDEOS AND ANIMATIONS COMING SOON!!
Providing free and accessible resources that help "Keep Youth in Play" and reduce the risk of injury (including re-injury of the same knee or a new injury to the other knee!) will keep our youth healthy both physically and mentally.
Along with its supporters, BSMF have been working hard to provide free, expert-led educational resources – we have many more resources in mind!! If you would like to support this project, please consider DONATING to our Education Programs.
We truly appreciate your support!
---
Thank you for financial support!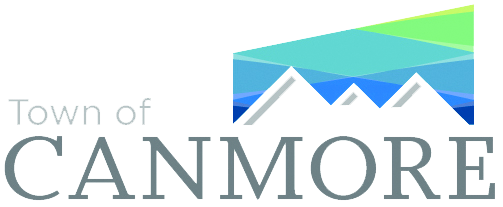 Clearwater Endowment Fund
Private Donors