Farewell to our 2021-2022 Fellow Dr. Rousseau-Saine!
The Banff Sport Medicine team bids adieu to our 2021-2022 Fellow, Dr. Alexis Rousseau-Saine.
As part of our efforts to train healthcare professionals, BSMF offers a year long fellowship in Orthopaedic Sport Medicine, accredited by the Arthroscopy Association of Canada through the Canadian Orthopaedic Association.
BSMF recently asked our outgoing Fellow a few questions about his experience….
What do you consider the most valuable thing learnt/achieved/gained during your Fellowship?
Learnt: To constantly strive for excellence and always continue to question ourselves what we can do better.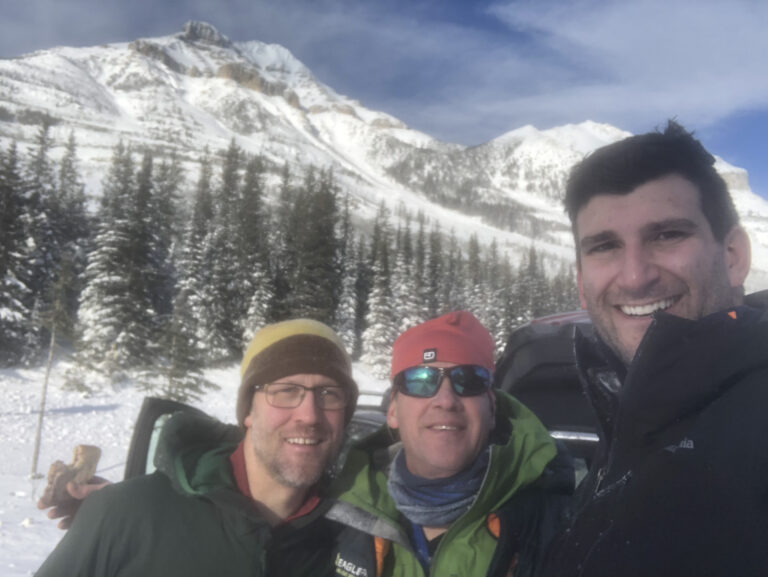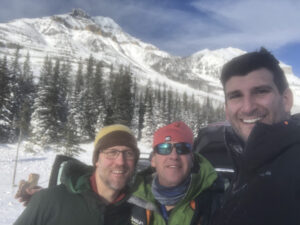 Achieved: To have been involved in 12 meniscal transplantations.
Gained: Four great mentors
What was the highlight of your Fellowship?
In all honesty the whole year was a highlight but being introduced to ski touring by Dr Heard was memorable.
What advice would you give future Fellows?
Make the most out of it! In the operating room and in the mountains. This is the best sports fellowship in Canada, no doubt (ok I'm biased).
Where are you going next?
I am going back to Montreal with my family, and I will begin my practice in knee preservation and reconstruction surgery at the Maisonneuve-Rosemont Hospital.
---
We wish Dr. Rousseau-Saine all the best for what will be a bright future!