PRESENTATION: Improving & Maintaining Back & Core Health
Expert Education Series with Chelsea Deschamps
We are pleased to host this free and hands-on hybrid event.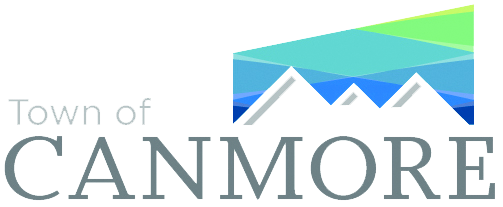 Join Exercise Physiologist and Strength & Conditioning Specialist, Chelsea Deschamps from Omnia Movement & Performance in this hands-on interactive session on improving and maintaining back and core health.
Thank you to the Town of Canmore's Community Grants program for supporting this presentation!
What to expect
Chelsea will cover the basics of movement patterns, strength, and balance to maintain a healthy back and core and keep you moving freely during your daily activities.
The workshop will entail some learning about anatomy, the typical issues that people encounter, and some strength strategies to avoid back pain.
During the session you will get to try some of the suggested exercises and strategies so you have a few key items to take away and practice.
Please come prepared with clothes that allow a bit of movement, and feel free to bring some questions!
REGSITRATION IS NOW CLOSED FOR THIS EVENT
---
Resources
WATCH the Recording of the live presentation
---
PRACTICE some of these recommended exercises!
Deadbug for core awareness
Romanian Dead Lift
Bird dog with prop
Thoracic C.A.R.S.
Seated Thoracic CARS
Standing Thoracic CARS
---
When
Thursday October 27th from 7 – 8 pm
Where
This will be a hybrid event with the choice of attending in-person or online via ZOOM.
In-person will occur at the Banff Sport Medicine Clinic's new location in The Shops of Canmore.
Cost: Free
This is a free event, however, please register to RSVP. Once registered, you will receive a Zoom link to attend.
If you decide to provide a donation, thank you!
Please know that your donation will go directly towards future education initiatives.
More about our Expert: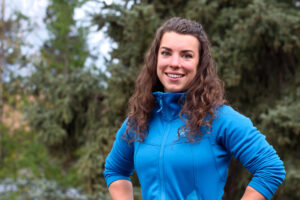 Owner and creator of Omnia Movement & Performance, Chelsea Deschamps, has over 9 years experience in the strength and movement industry. Her education includes a Master's degree in Kinesiology (MKin) from the University of Calgary focused on clinical and performance exercise physiology. She has research publications in the field of genetics and performance and countless hours spent with clients working to analyze and coach movement and body mechanics.
As a Certified Exercise Physiologist (CSEP-CEP) and High Performance Specialist (CSEP-HSP), Certified Strength and Conditioning Specialist (NSCA-CSCS), and overall movement nerd, Chelsea has the background and experience which gives her a creative edge in connecting with each individual. These qualifications give her the knowledge to understand the human body, how it responds to various and subtle training, and a sharp eye for movement quality.
The time Chelsea has spent coaching gives her the ability to offer meaningful suggestions, cues, and modifications to movement techniques which allow her clients to improve quickly and effect lasting change in their performance.
As a young athlete, Chelsea played competitive soccer and was a national level luge athlete. She later competed in three Canadian University Rowing Championships while rowing for the University of Calgary and won several races with the Calgary Rowing Club.
Since then she has completed an ultra-marathon and pursued many outdoor activities upon the completion of her post-secondary education.
She is currently located in Canmore, taking advantage of loving the mountains in her backyard and enjoying trail running, climbing, backcountry skiing, cycling, and the occasional cross-country ski adventure.