Preventing Falls as you Age
Canada's population is growing older with almost 1 in 6 people aged 65 or older. This number is expected to increase to close to 1 in 4 by 2030.
Given this population shift, it is important to understand the potential risks that affect this group.
One potential risk is falling – with studies showing that 1 in 3 experience a fall each year. In those aged 80 and above, this number grows to 1 in 2.
Suffering a fall can lead to long-term physical and psychological consequences, such as disability from broken bones, head injuries, and ultimately a reduction in quality of life. The high risk of falls, as well as their consequences, makes it important to understand why and how they occur, as well as how they can be prevented.
---
What is a fall?
A fall is an unintentional lowering of the body. It can be caused by a loss of balance, a slip or trip, or a sudden giving way of support. Most falls in older adults occur in their homes.
Falling is the leading cause of injury, both fatal and non-fatal, in senior populations. While women are more likely to fall, men who do fall are 50% more likely to suffer fatal consequences.
---
Causes of falls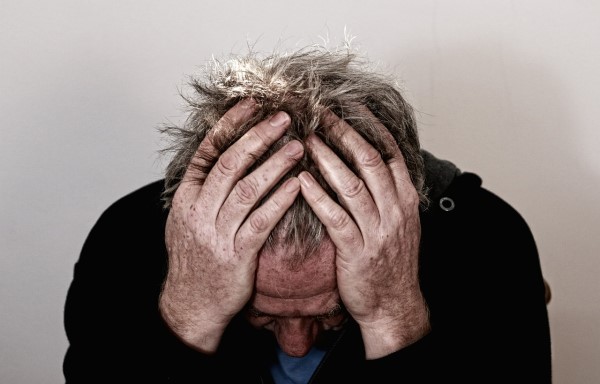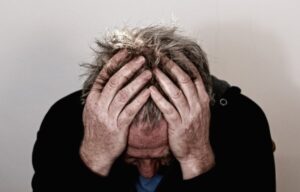 > Poor Balance caused by health conditions such as diabetes and heart disease, medications that can cause dizziness, as well as alcohol use.
> Disorientation caused by dementia, other neurologic concerns, or vision or hearing loss.
> Tripping hazards due to having a house cluttered with shoes or cords on the ground, and lots of stairs.
> Lack of support from physical supports such as railings, and not having support from family and friends.
---
How to prevent falls
Identifying and eliminating the risks of falling can help prevent one from occurring.
Here are some tips:
Be active! Don't let the possibility of a fall prevent you from living an active and fulfilled life – see more specific tips on being active below!
Declutter and remove tripping hazards such as extension cords, other wires and shoes from your living space
Use walking assistants like canes or walkers if you need them
Physical support from family or friends can also be utilized
Install and use hand rails when using stairs or entering or exiting the shower
Ensure all mats and carpets have non-slip mats underneath
Make sure to wear corrective eyewear or hearing aids
Incorporate vitamin D and calcium into your diet – these supplements contribute to bone health and lower the risk of bone fracture if you do fall
---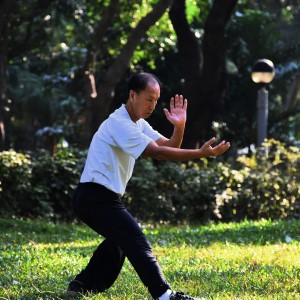 Tips on being active for older adults
Practicing a healthy lifestyle is shown to help prevent falls and reduce the fear of falling in older populations.
Studies show that incorporating a simple exercise routine into daily activities for about 120 minutes per week (less than 20 minutes per day) decreases fall rate (Michael et al., 2010; Sherington et al., 2008). In addition, prescribed exercise can also decrease a person's fear of falling (Boongird et al., 2017).
Exercise programs involving both balance and functional (strength) exercises with added flexibility and endurance at least three times a week have shown to result in the greatest reduction in falls. These programs can be effective in many settings including at home, however, when doing them with others, there are additional psychological and social benefits (Power & Clifford., 2013).
Incorporating exercise into a weekly routine can not only reduce the incidence of falls but also help empower older adults to live without fear of falling.
— Learn more about how to reduce frailty as we age —
---
What to do if you fall?
Falling can be a very scary and distressing event.
After a fall, it's important to remain calm. Instead of trying to move right away, calmly assess your body and the area around you to make a plan of how to get up. If you are able to get up on your own, start by rolling onto your front and pushing yourself up to your hands and knees. Pause to reassess your body and any pain, then allow your heartbeat and blood pressure to normalize before using a chair or sofa for support as you stand.
Having a cell phone or a phone installed on your floor are some ways to make help more accessible if needed. If you don't need immediate help, remember this fall incident and inform your doctor the next time you see them.
Taking steps now to minimize your fall risk can not only lower your risk of falling but also improve your outcome should a fall occur.
---
Other Resources
---
References
Boongird, C., Keesukphan, P., Phiphadthakusolkul, S., Rattanasiri, S., & Thakkinstian, A. (2017). Effects of a simple home-based exercise program on fall prevention in older adults: A 12-month primary care setting, randomized controlled trial. Geriatrics & Gerontology International, 17(11), 2157–2163. https://doi.org/10.1111/ggi.13052
Li, F., Eckstrom, E., Harmer, P., Fitzgerald, K., Voit, J., & Cameron, K. A. (2016). Exercise and Fall Prevention: Narrowing the Research-to-Practice Gap and Enhancing Integration of Clinical and Community Practice. Journal of the American Geriatrics Society, 64(2), 425–431. https://doi.org/10.1111/jgs.13925
Michael, Y. L., Whitlock, E. P., Lin, J. S., Fu, R., O'Connor, E. A., Gold, R., & US Preventive Services Task Force (2010). Primary care-relevant interventions to prevent falling in older adults: a systematic evidence review for the U.S. Preventive Services Task Force. Annals of internal medicine, 153(12), 815–825. https://doi-org.ezproxy.lib.ucalgary.ca/10.7326/0003-4819-153-12-201012210-00008
Power, V., & Clifford, A. M. (2013). Characteristics of optimum falls prevention exercise programmes for community-dwelling older adults using the FITT principle. European Review of Aging and Physical Activity, 10(2), 95-106. https://doi.org/10.1007/s11556-012-0108-2
Saccomano, S. , Ferrara, L. & (2015). Fall prevention in older adults. The Nurse Practitioner, 40 (6), 40-47. doi: 10.1097/01.NPR.0000465117.19783.ee.
Sherrington, C., Whitney, J. C., Lord, S. R., Herbert, R. D., Cumming, R. G., & Close, J. C. (2008). Effective exercise for the prevention of falls: a systematic review and meta-analysis. Journal of the American Geriatrics Society, 56(12), 2234–2243. https://doi-org.ezproxy.lib.ucalgary.ca/10.1111/j.1532-5415.2008.02014.x
Sherrington, C., Fairhall, N., Wallbank, G., Tiedemann, A., Michaleff, Z. A., Howard, K., Clemson, L., Hopewell, S., & Lamb, S.. (2020). Exercise for preventing falls in older people living in the community: an abridged Cochrane systematic review. British Journal of Sports Medicine, 54(15), 885–891. https://doi.org/10.1136/bjsports-2019-101512