COVID-19-related healthcare closures negatively affect patient health and postoperative recovery
The COVID-19 pandemic has significantly impacted our daily activities. As a charity, we've experienced a significant decrease in funding, reduced staffing, and postponement of our clinical research programs.
While we continue to wait for our clinical research programs to resume, in May, we sought to determine how COVID-19 closures affected the health, recovery and access to resources of our orthopaedic patients.
Our research team designed and distributed a survey to 269 patients that had their surgery postponed and 476 patients that were within 3 months post-operative at the time of COVID-19 closures in March.
The surveys were designed to assess physical health, emotional health, virtual care and access to resources.
---
What did we find?
We found evidence that orthopaedic surgery is not 'elective' but is necessary for the ability to work, for mental health and for physical health!
---
Summary of Results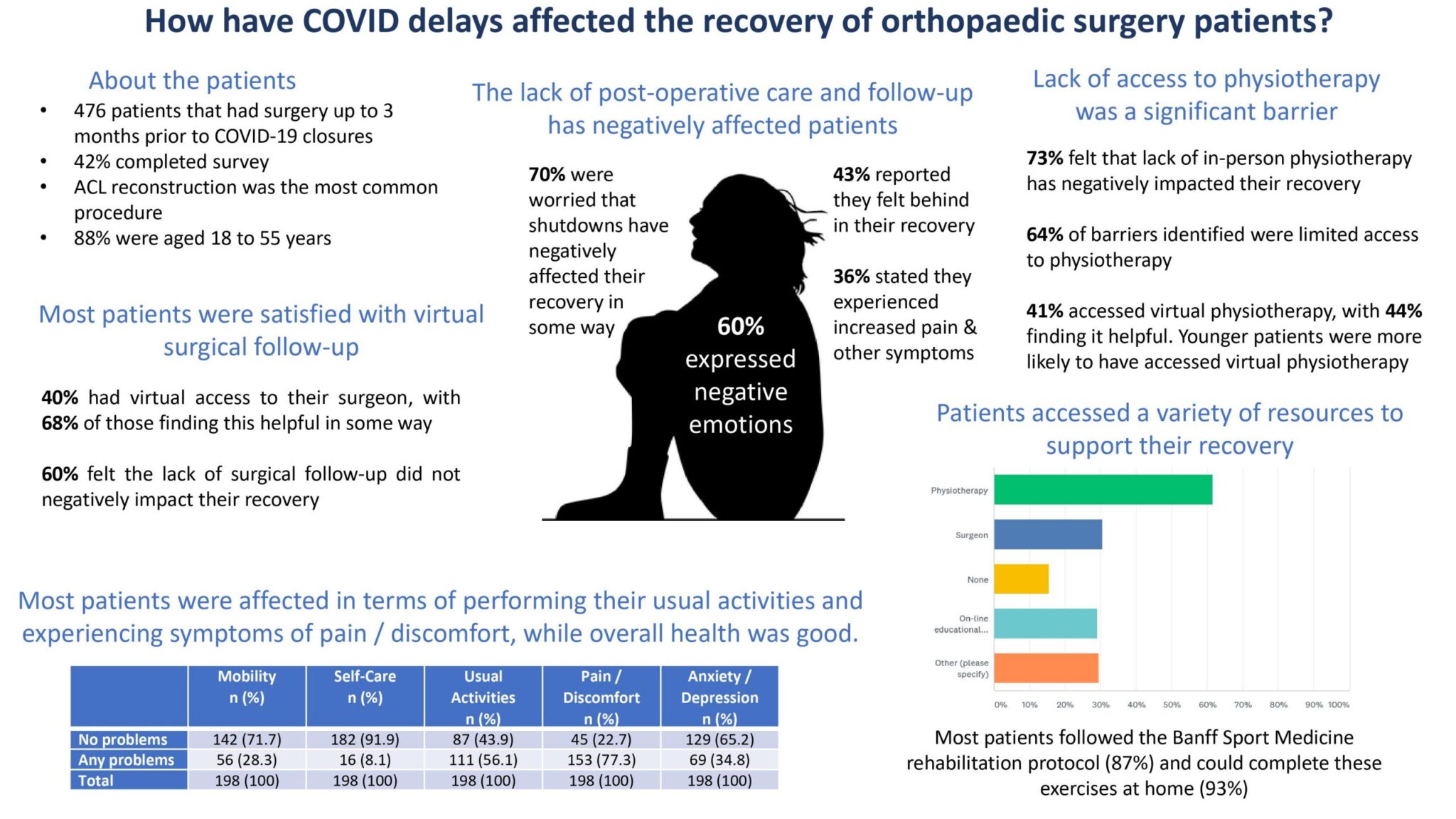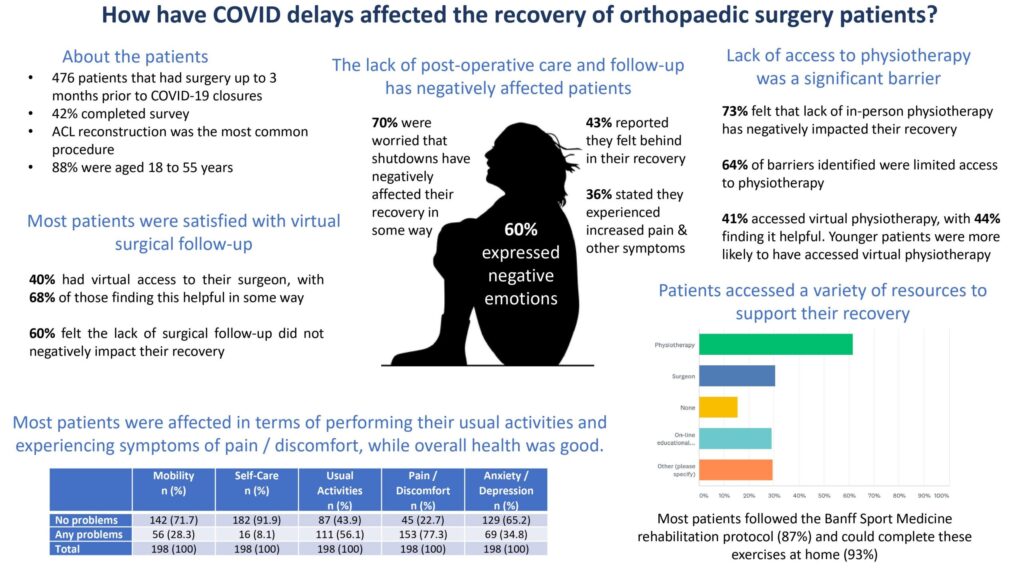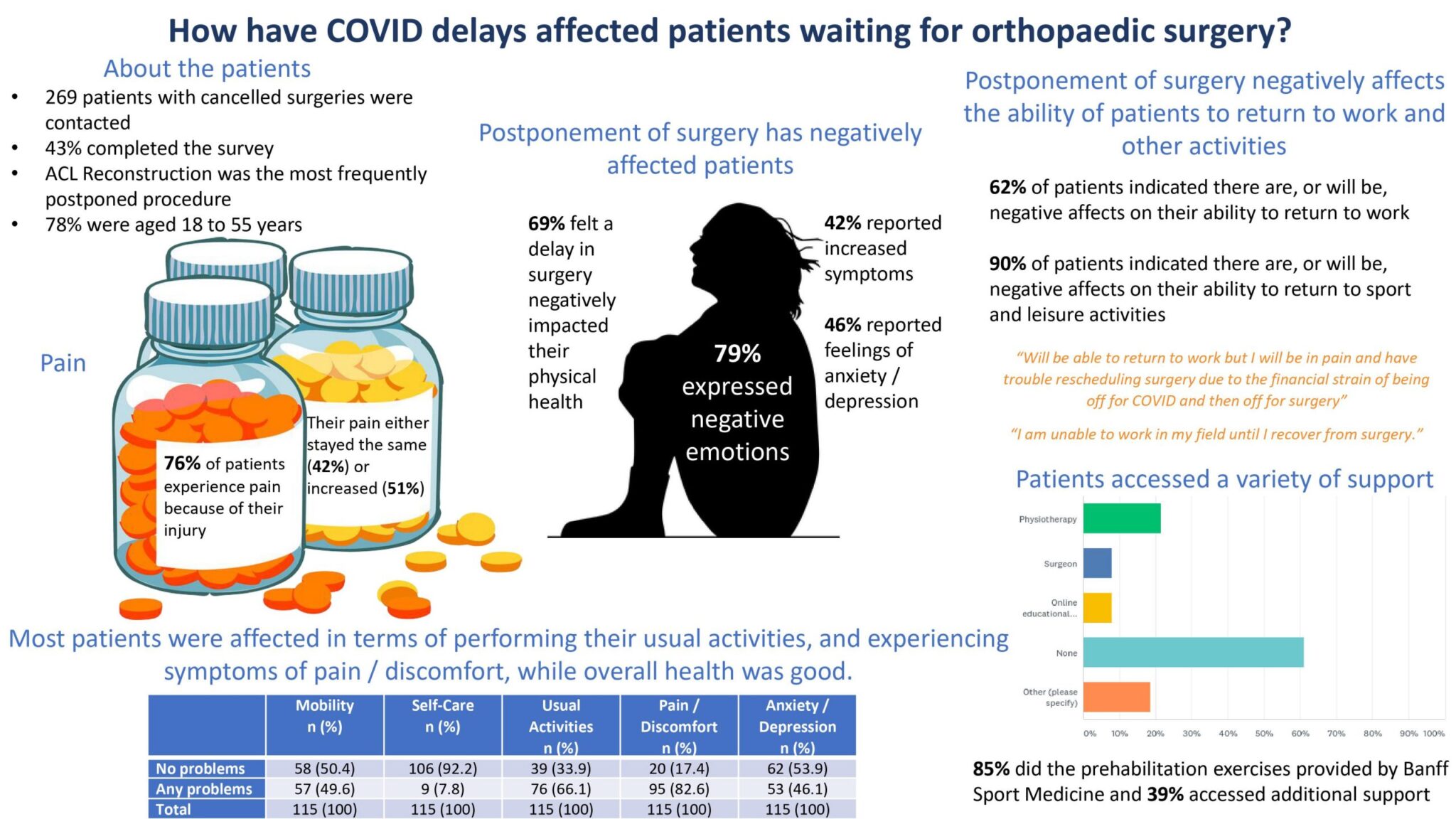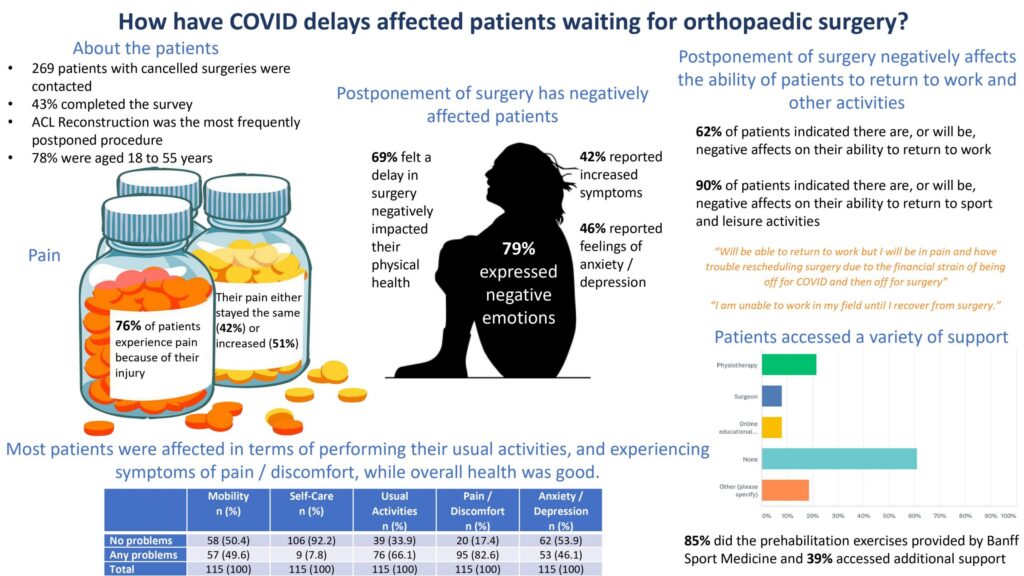 ---
Significant Findings
there was a significant impact of COVID-19-related healthcare closures on preoperative and postoperative sport medicine and orthopaedic surgery patients
restorative surgical procedures, such as ACL reconstruction, play an important role in maintaining physical and emotional health, as well as returning individuals to work and leisure activities
virtual care did not adequately replace the hands-on assessments of allied care (e.g. pysiotherapists) and orthopaedic specialists
these results may inform how patients are triaged upon reopening of the healthcare system
---
Read the peer-reviewed publication in the Journal of ISAKOS here