For an active person in their 60s, suffering from osteoarthritis (OA) of the knee made once enjoyable activities painful and difficult.
Ernie isn't alone. OA is the most common form of arthritis that affects nearly one in six Canadians.
"I couldn't even push with my left leg on my bike"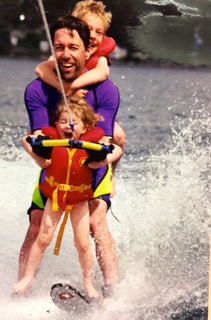 It occurs when the cartilage cushioning the joints of the body wears down, causing varying degrees of pain, stiffness and swelling. According to Health Canada, most Canadians will be affected by OA by the age of 70.
While there is no cure for OA, there are several treatments that include arthroscopic surgery and non-operative treatments like injections [link to blog post re' OA and injections].
After consulting Banff Sport Medicine Orthopaedic Surgeon, Dr Laurie Hiemstra, the decision was made for Ernie to undergo a surgery known as a high tibial osteotomy (HTO). This operation involves cutting the tibia (shin) bone to realign the knee joint to take body weight off the arthritic part of the knee.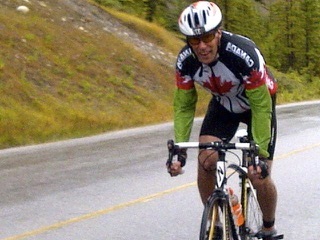 It didn't take long for Ernie to get back to what he loves doing.
Two months after surgery, he was back lightly skating. Fast forward a few more months, and Ernie is back playing hockey, golf, biking, and skiing – all without pain.