MacKenzie Ebel – Princeton University Women's Ice Hockey
From a young age, I struggled with knee pain but didn't think much of it.
Being a competitive athlete, you try to avoid missing games or practices due to minor pain. You continue to push through injuries until your body reaches its limit.
In my case, my patella began subluxing when I was 15.
While I mediated pain by wearing a knee brace and modifying my activity (when possible), it wasn't enough.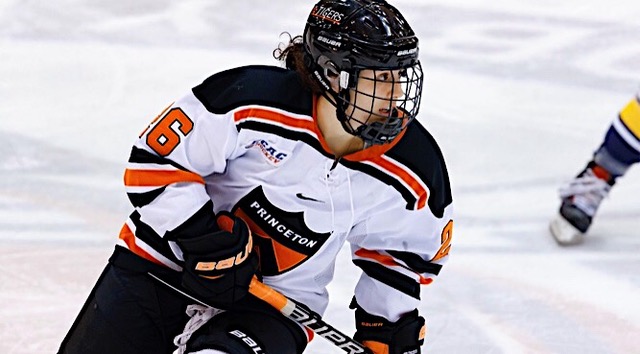 During one of my games before playoffs, I was battling with another player and felt my patella fully dislocate as I fell to the ice.
At that moment, I had a rush of various emotions, particularly pain but also fear that this was the end of my career. I vividly remember sitting on the bench with my trainer, trying to explain what had happened, but also not wanting to admit the severity of my injury.
A few weeks prior, I had committed to play Division I ice hockey at Princeton University, something I had always dreamed of, but at that moment on the bench I felt like everything was crumbling around me.
With my goal of continuing my hockey career, we sought out the best doctors and surgeons to determine my next steps.
Some suggested a fairly invasive surgery, leaving two long incisions along my knee, and an unpredictable recovery time.
It wasn't until I visited Dr. Heimstra that I felt hopeful about being able to continue my hockey career.
She explained the surgery and recovery time so simply, but also on an individual level. She assessed my physical health and how that would impact my recovery time, and from there, I booked my procedure.
After the surgery, I was surprised with how fast my body was healing as I followed the rehabilitation plan and began making strides ahead of the "suggested timelines".
During my checkup visits with Dr. Hiemstra, we discussed the success of the surgery and her confidence in my recovery time.
After a July surgery, we were all hopeful I would be able to start my season in November.
I couldn't believe how strong and confident I felt on my knee, just 4 months post-op I was returning to my regular activities.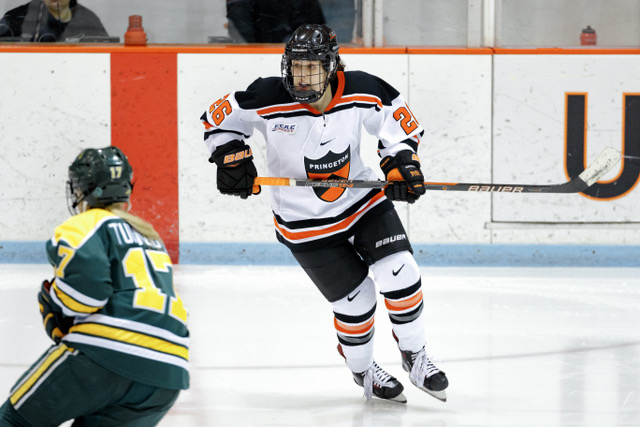 I can now happily say, I am still playing hockey and going into my fourth competitive season with Princeton University, thanks to Dr. Heimstra's work.
The success of my surgery furthered my interest in medicine.
I had always been inquisitive about a medical profession, but after experiencing my own body's ability to heal and recovery from a traumatic injury, I felt compelled to learn more about orthopedics.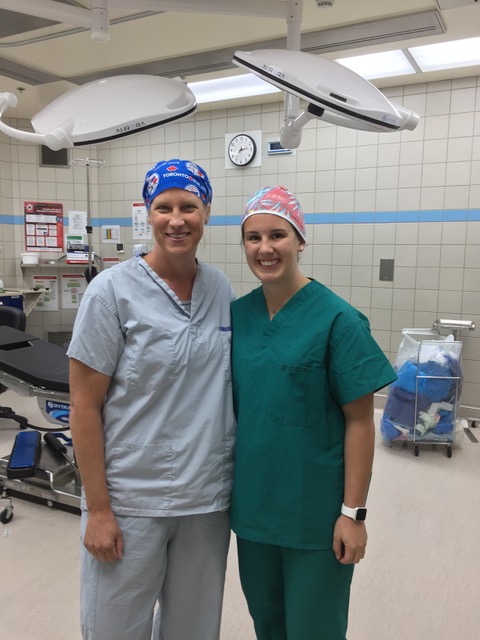 Dr. Hiemstra was incredibly supportive and willing to bring me in to shadow when I mentioned it. It was eye opening to be on the other side, witnessing the preparation, observing the focus of the doctors in the room, and of course, watching them perform the procedures.
I think the most fascinating part of my experience was witnessing the same procedure that was performed on me. I gained a real understanding of what had been done to repair my knee.